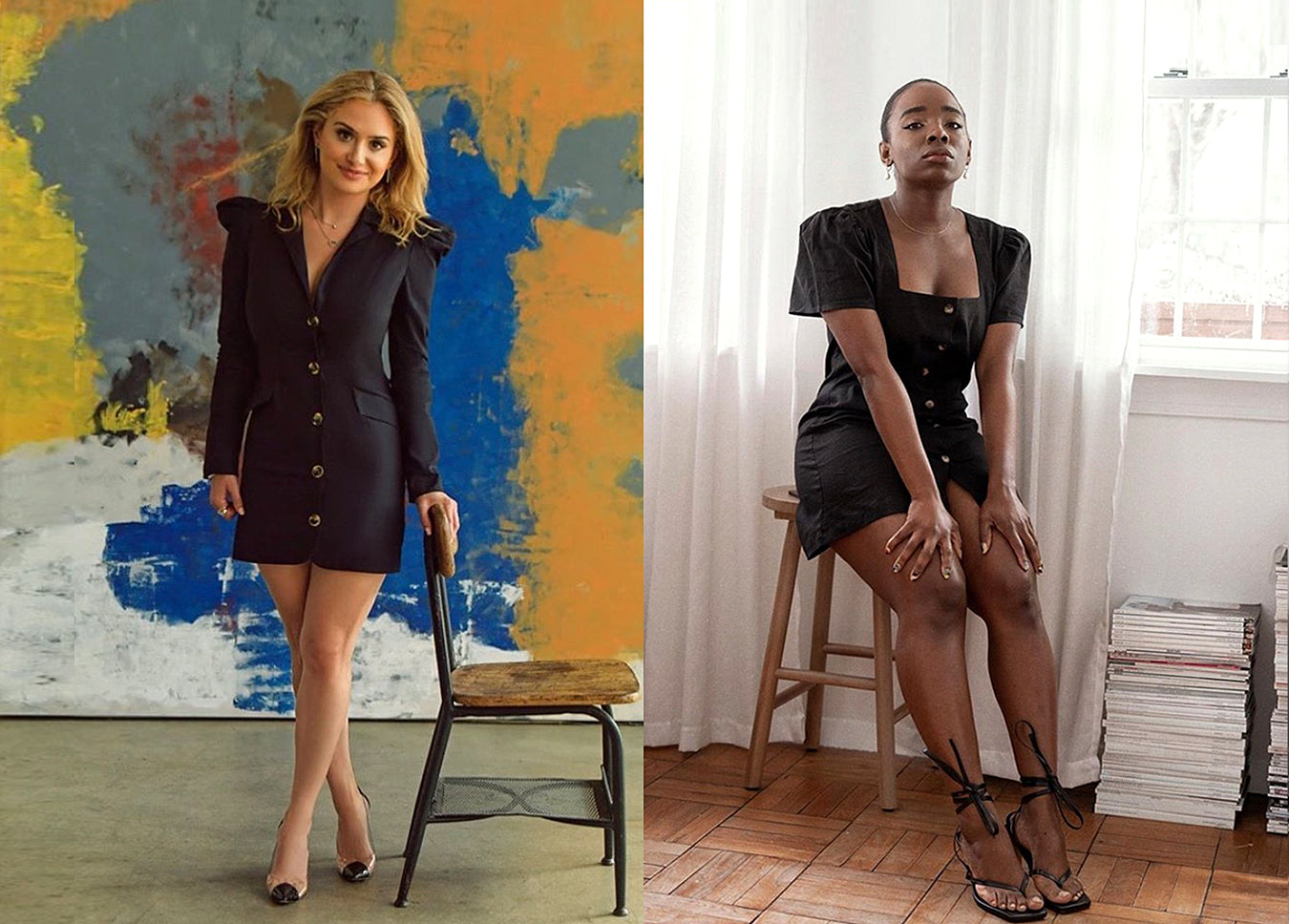 LIVE Q&A WITH TASHA JAMES
Written by Celine Aug, 12, 2020
Last week, ALMOST THERE founder, Celine Kabaker had the opportunity to participate in a live Q&A with Fashion blogger, Tasha James, aka @theglossier. Tasha is based in the D.C. area and over the years has built an Instagram following of over 10k.
A while back, Tasha left her day job to pursue her dreams of exploring her artistic passions through the use of social media. Today, she continues to aim to be present and dominate her space as a creator in the field. During the Q&A Tasha explained that she takes inspiration from women like Bianca Jagger and other confident and fierce women in fashion during the 80's. Fittingly, Tasha was also wearing the BIANCA dress from ALMOST THERE, named after the very same style icon. 
During the Q&A viewers were able to hear more about ALMOST THERE's initiatives as a company, including the importance of inclusivity and representation in the Fashion Industry, as well as the materials and production aspects that make ALMOST THERE a truly sustainable brand.
Celine and Tasha both touched on their personal experiences with these issues as they shared some truths about the Fashion Industry and the world of social media. Celine also gave Tasha and the viewers a closer look at the first drop from the SS 2020 collection and gave insight on the time and effort that goes into the sustainable design process. 
Before the Q&A ended, Tasha also graciously shared with Celine some of her tips on staying stress free during your day to day, and with everything happening in the world. It was amazing to be able to collaborate with Tasha for this live Q&A. She offered thoughtful and educated insight on every issue and is an absolute delight to converse with.
Thank you again Tasha, for your support of ALMOST THERE and our movement to change the Fashion Industry.