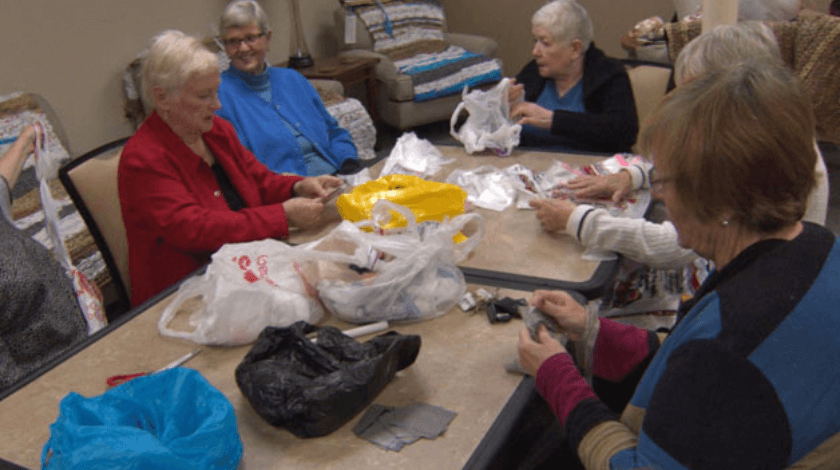 Sleeping Mats for Homeless
Written by Yuriy Apr, 13, 2020
This act of kindness is from a few years back, but we thought it was too good not to share. Massachusetts resident, Judy O'Brien started a project to crochet plastic bags into sleeping mats for homeless individuals. Herself and about twelve other women who live at Winter Valley Senior Living center have taken it upon themselves to make use of the wasted plastic and at the same time help those without shelter. 
Just one mat takes about 700 plastic grocery bags and hours of work to create. But the ladies have made over 15 mats so far, O'Brien says that plan on continuing to make the mats until plastic bags are banned. O'Brien also noted that the project has allowed the ladies an excuse to get together and socialize.
What a creative way to help others and at the same time repurpose single-use plastic bags that normally fill our landfills. Thank you so much to Judy O'Brien and the ladies of Winter Valley Senior Living for their never-ending thoughtfulness!
Photo courtesy of WBZ-TV-Boston